Dr. GEORGE KINGSLEY
After caring for patients in the sacramento community for 48 years, dr. kingsley retired in 2022
Thank you for your dedication and a legacy of friendship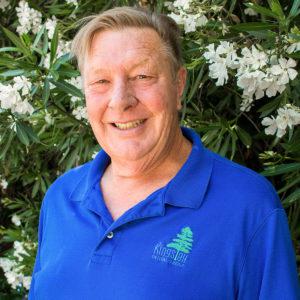 I have wanted to be a dentist since the third grade . My first real experience came in the summer of 1967 at the Junior Dentist's Institute at the University of Oregon.
I graduated from the University of Southern California School of Dentistry in 1974. I set up my first dental practice in Woodside California and practiced there until 1981, when I moved to the Sacramento area and worked as an associate in several practices. [meet dr. kingsley kingsley dental in sacramento, california]  In November of 1991, I established my own private office.  I am honored to have many patients who have continued under my care throughout my dental career. I am still excited about being a dentist, especially with the advancements in technology and treatment options.
My personal and professional life improved with the addition of Tammie, as practice administrator and treatment coordinator in 2003. We were married on the beach in Kapalua Bay, Maui, in February 2009. Her career as a Dental Hygienist provides our patient's with an additional level of knowledge regarding your treatment planning needs. She has added immensely to the new look and feel of our office.